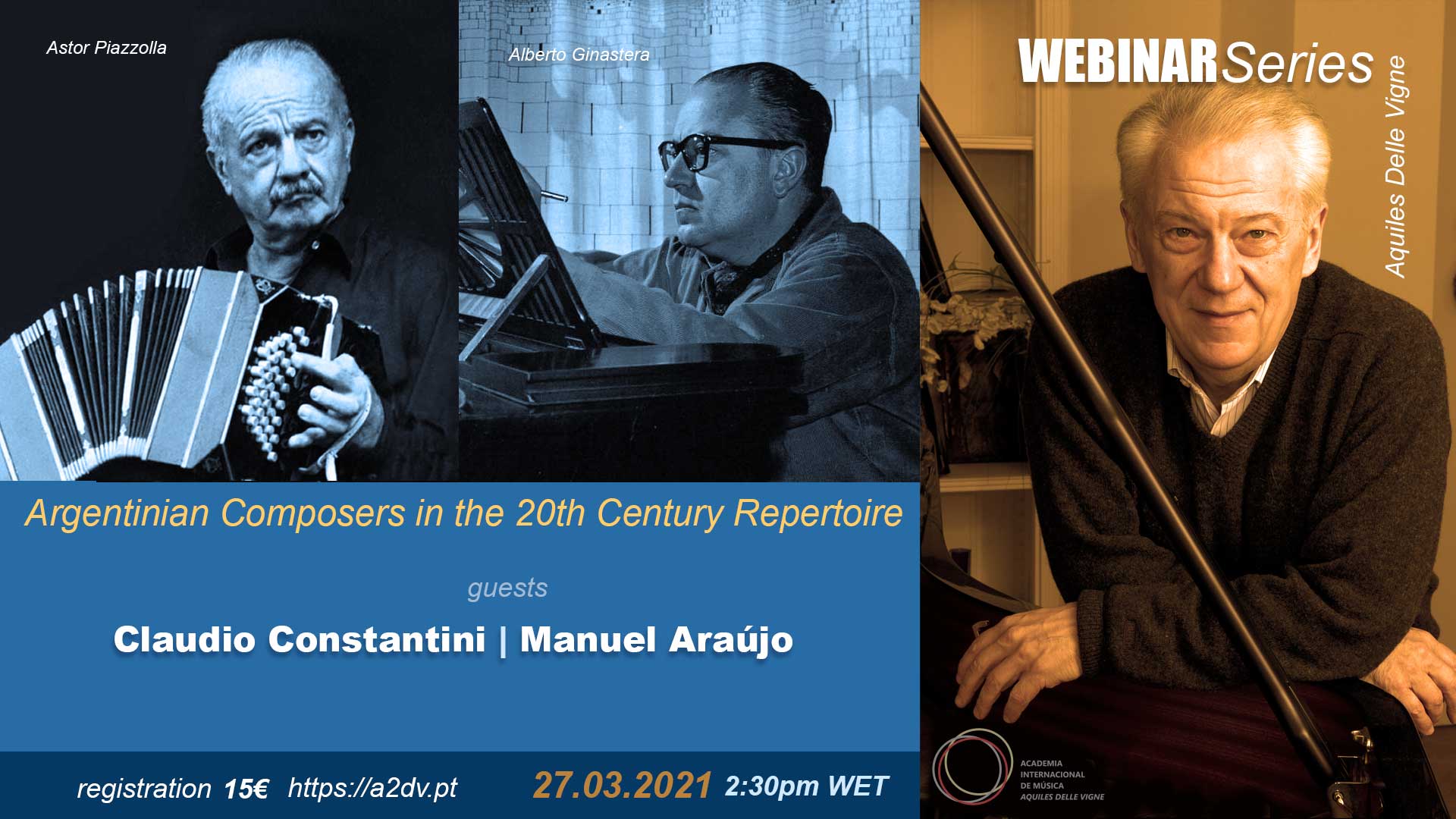 Subject: Arrangments on Piazzolla / Ginastera´s Sonata Op. 22 and other piano works
Learn with Professor Aquiles Delle Vigne , listening to his thoughts and personal experiences with two great argentinian composers, in the month we celebrate 100 years of Astor Piazolla, and nearly 40 years after our host´s acclaimed EMI recording!
Webinar will have as special guests Manuel Araújo and Latin Grammy nominated Claudio Constantini.
Participants may present relevant questions on the webinar subject to be questioned/answered during the event (optional).
Registration Fee: 15 € / Limited number of participants
Language: English
APPLICATIONS HERE. Only takes a few minutes!